Renew Your Organisation!
A new one-day workshop providing a pathway to motivated staff and enhanced results
Does your organisation...
… lack direction?
… have little sense of organisational unity?
… suffer from flagging staff morale?
... get mired in bureaucracy and process at the expense of results and common sense?
… find it difficult to make anything happen or get anything done?
… have separate 'silos' which don't communicate with each other?
… have a general atmosphere of scepticism where people feel under-valued?
Renew Your Organisation! is a practical, hands-on workshop for those whose business, company or department is not all that it might be.
In Renew Your Organisation! you learn:
* how to drive change not only into, but through, your organisation
* the 3 steps in the renewal process
* the 6 guiding principles for performance
* how to use tools to identify your stakeholder's needs and wants
* a method for mapping and using the forces pressing on your organisation
* a technique to pinpoint and influence the key people impacting your organisation
* what does – and doesn't – motivate staff and boost morale
* the common pitfalls associated with many renewal and change efforts, and how to avoid them
* how to create a self-renewing organisation.
Renew Your Organisation! picks the eyes out of the best management theory and practice, drawing on psychology, strategy and performance improvement. Rather than starting from abstract ideas it deals with the real issues confronting executives, managers and staff. It provides you with the tools to effect change in your organisation and then gives you the chance to apply them.
Renew Your Organisation! is not just a workshop: it's a means to kick-start the reinvigoration of your organisation.
Who should attend Renew Your Organisation!
• senior executives and senior managers responsible for setting organisational or divisional direction, securing funding, and delivering results
• anyone who wants to reinvigorate their organisation (and, in the process, their career).
Renew Your Organisation! is suitable for both public and private sector attendees.
Workshop Program
• Welcome & introduction
• Why do organisations go stale?
• Overview of the organisational renewal framework
• Step 1: Diagnosing the need for renewal; getting a fix on the present
• Step 2: How to renew your organisation – levers and initiatives
• Step 3: Embedding renewal – the self-renewing organisation
• Process and implementation considerations
• Teamwork, morale and motivation
• Summary and conclusion; evaluation.
Workshop participants come away with:
• course notes, templates, questionnaires and articles
• a body of practical knowledge to start applying in their organisations straight away
• a pathway to a reinvigorated – and connected – organisation!
About Your Facilitator
Michael Carman is an experienced consultant, manager, executive and author on management issues. Since 2000 he has been assisting organisations to develop and implement strategy, define and improve results, and analyse and solve problems. He has been engaged in a range of capacities by NSW Trustee & Guardian, the NSW Attorney General's Department, Walker Corporation, Jones Lang LaSalle, the NSW Department of Infrastructure Planning & Natural Resources and the NSW Department of Juvenile Justice.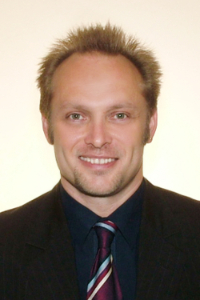 He has run workshops and addressed seminars, and was interviewed on Sky TV's Money Makers program in July 2008. Michael has written articles for Management Today, the Australian Financial Review and Government News. His work has been cited in the Sydney Morning Herald and the Australian. Michael is a full member of the Australian Institute of Training & Development.
Here's what participants have said about Michael Carman's workshops:
"This workshop has been well delivered, well paced and will prove very beneficial - thank you."
- Sheree Burton, Workshop Participant

"Excellent facilitator, easy to understand - interesting."
- Workshop Participant

"Well presented, clear, concise and always focused on the subject"
- Margo Napier, Workshop Participant

"Well prepared and presented workshop Michael"
- Alan Taylor, Workshop Participant

"I found Michael to be an informative and entertaining presenter, whose attention to detail during his preparation ensured a quality event. I would not hesitate to work with Michael again."
- Craig Toyne, Principal, Toyne Business Consultants, Newcastle
Course Details
Time: 8.30am – 4.30pm
Date: Wednesday 27 July 2011
Venue: Cliftons, 190 George St Sydney (nearest train stations are Wynyard and Circular Quay)
Fee
The fee is $660- (incl. GST) per participant. Lunch, and morning and afternoon tea are provided.
This workshop is about creating a new work context in which your organisation is renewed. To assist create this new context we offer a $50- discount per delegate when four or more participants from the same organisation register.

4 Ways to Book Your Place
1. Print off and complete the booking form below and mail to Michael Carman Consulting, PO Box 686, Petersham NSW 2049 or fax to (02) 8920 2536 and pay by electronic funds transfer (EFT). Contact Michael Carman (info@mcarmanconsulting.com or 0414 383 374) to obtain bank account details
2. Register and pay by credit card with our secure (PayPal) online payment facility using the 'Buy Now' button below
3. Print off and complete the booking form below and credit card details, and fax to (02) 8920 2536
4. Print off and complete the booking form and mail to Michael Carman Consulting, PO Box 686, Petersham NSW 2049 along with credit card details or cheque made out in favour of Michael Carman Consulting
Name(s): ________________________________________________
Position(s): ______________________________________________
Organisation: _____________________________________________
Address: ________________________________________________
State: _____ Postcode: _______
Phone: __________________________________________________
Email(s): _________________________________________________
_ Cheque enclosed in favour of Michael Carman Consulting
_ Credit Card
_ Visa _ MasterCard
Card No. _____________________________ CCV No: ____
Cardholders Name: ____________________ Expiry Date: ______
Enquiries
Please contact Michael Carman at info@mcarmanconsulting.com or phone 0414 383 374.
Please note: when you pay by PayPal you will be taken to the PayPal website.
If there are more than 3 attendee email addresses, please email all addresses separately to info@mcarmanconsulting.com
If there are any queries contact Michael Carman on phone 0414 383 374 or email info@mcarmanconsulting.com
Terms and Conditions
By completing this form and/or registering for this workshop you are accepting these terms and conditions. Your attendance will be confirmed on payment of workshop fee. Cancellations must be received in writing (by email, fax or letter) up to 14 days before the scheduled event: a full refund less a $50 administration fee will be provided. After that time no refunds can be given. A replacement delegate may be sent. Michael Carman or Michael Carman Consulting shall not be held liable for any personal accidents or losses or damage to private property of registered delegates at the workshop/training. Delegates should make their own arrangements with respect to personal insurance.